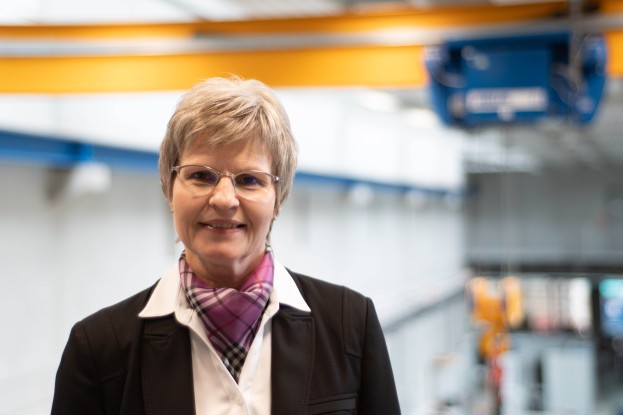 Contact
office@pmd.tu-...
work +49 6151 16-21188
fax +49 6151 16-21181
Otto-Berndt-Straße 2
64287 Darmstadt
From motorway junction 'Autobahnkreuz Darmstadt' follow the signs towards the city centre Darmstadt/Stadtmitte on Rheinstrasse/B26 into the City-Ring-Tunnel.
In the City-Ring-Tunnel take the exit left, then at the end of Hügelstrasse, bear right at the traffic light onto Nieder-Ramstädter-Strasse. Follow the road for about 1km (0.6 miles), turn left onto Heinrichstrasse and follow the signs to TU-Lichtwiese.
To get to Campus TU-Lichtwiese by public transport, take the bus to TU Lichtwiese/Mensa, or the Odenwaldbahn (VIAS) to Darmstadt TU-Lichtwiese Bahnhof.
From Darmstadt Hauptbahnhof (main station)
Take bus line K towards TU Lichtwiese to the final stop at TU Lichtwiese/Mensa. The trip takes approximately 18 minutes. While the university is in session, you can also use bus line KU.
From Frankfurt Hauptbahnhof (main station)
Every two hours respectively at each hour in the afternoon and early evening RB 82 (Odenwaldbahn) travels directly from Frankfurt Hauptbahnhof to Darmstadt TU-Lichtwiese station in approximately 25 minutes.
The international airport Frankfurt Rhein-Main is located 25 km (15.5 miles) from Darmstadt. At the airport regional bus lines depart from arrival area B at Terminal 1 and arrival areas D+E at Terminal 2.
We recommend the express bus AirLiner (Terminals 1 and 2) which offers a convenient and fast 30-minute connection from the airport to Darmstadt Hauptbahnhof main station), Luisenplatz and darmstadtium Congress Centre. From Darmstadt main station and Luisenplatz, Bus K takes you to TU campus Lichtwiese.
We look forward to your visit.